HTML Editors Recommended by Sumac
1. SeaMonkey

SeaMonkey is a free basic HTML editor which produces standard HTML that can be displayed correctly by virtually all email programs.
Visit website
SeaMonkey is an integrated web program: it does browsing, email, address book, chat, and HTML page composition. To eliminate all but the page composition functionality, when you first run SeaMonkey, choose Edit/Preferences, click Appearance, then click to turn off all but the Composer, then click OK to save the preferences. Quit and start again, and you will have an empty HTML page to edit.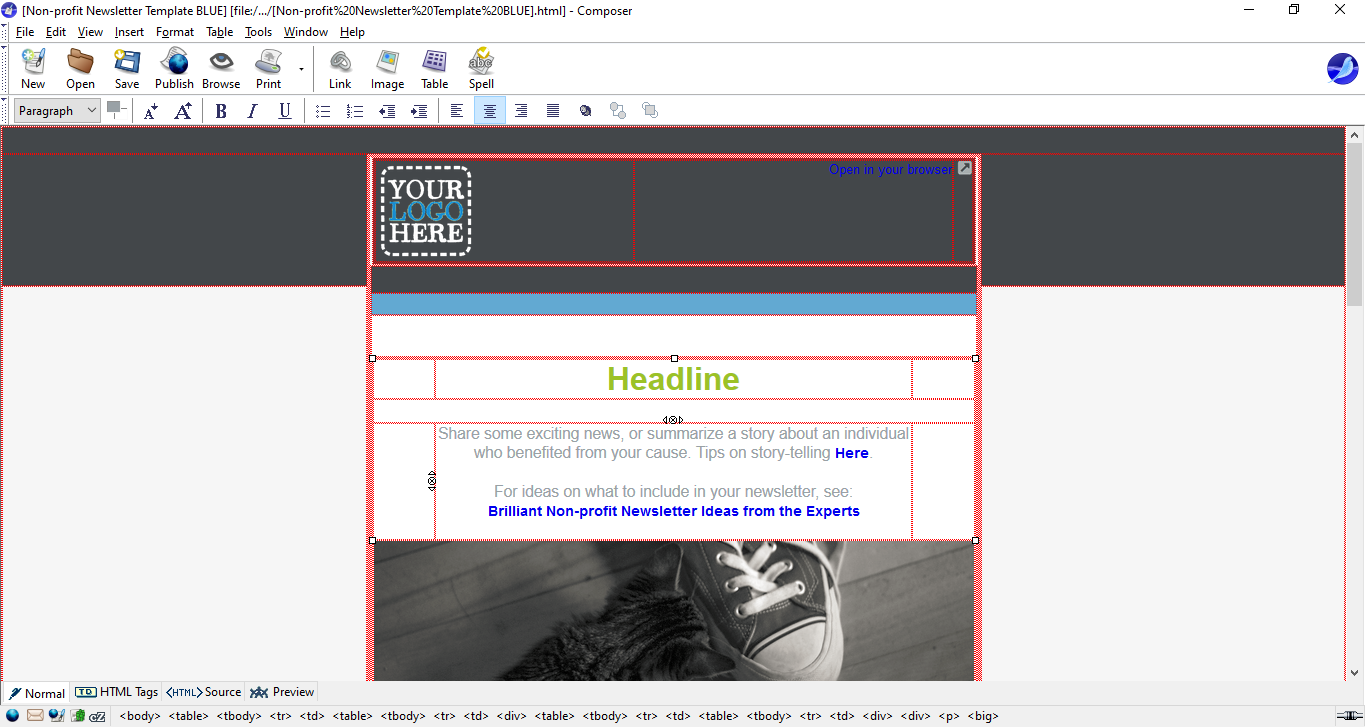 2. Mosaico

This HTML editor is easy to use, comes with a couple built-in templates, and is free!
Visit website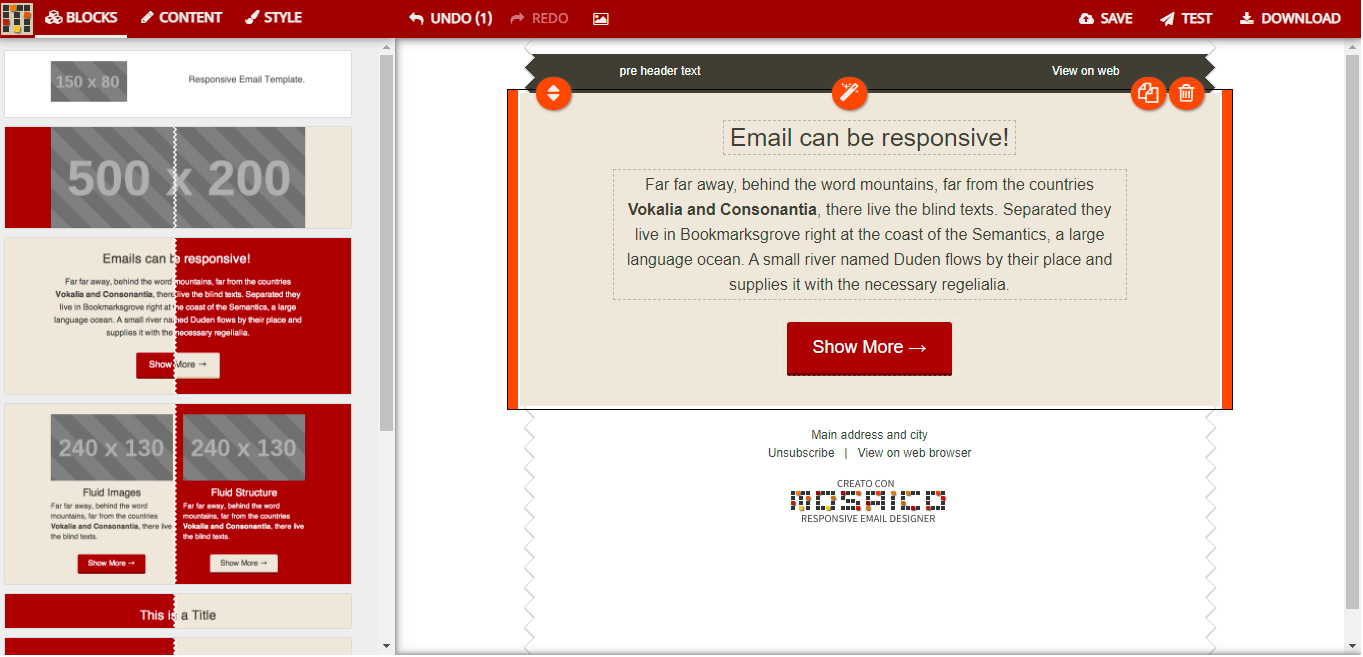 3. BEE Free

Free online email editor to build responsive layout emails fast and easily. Just
pick a template, add your content, download the HTML email, and use it virtually anywhere. Visit website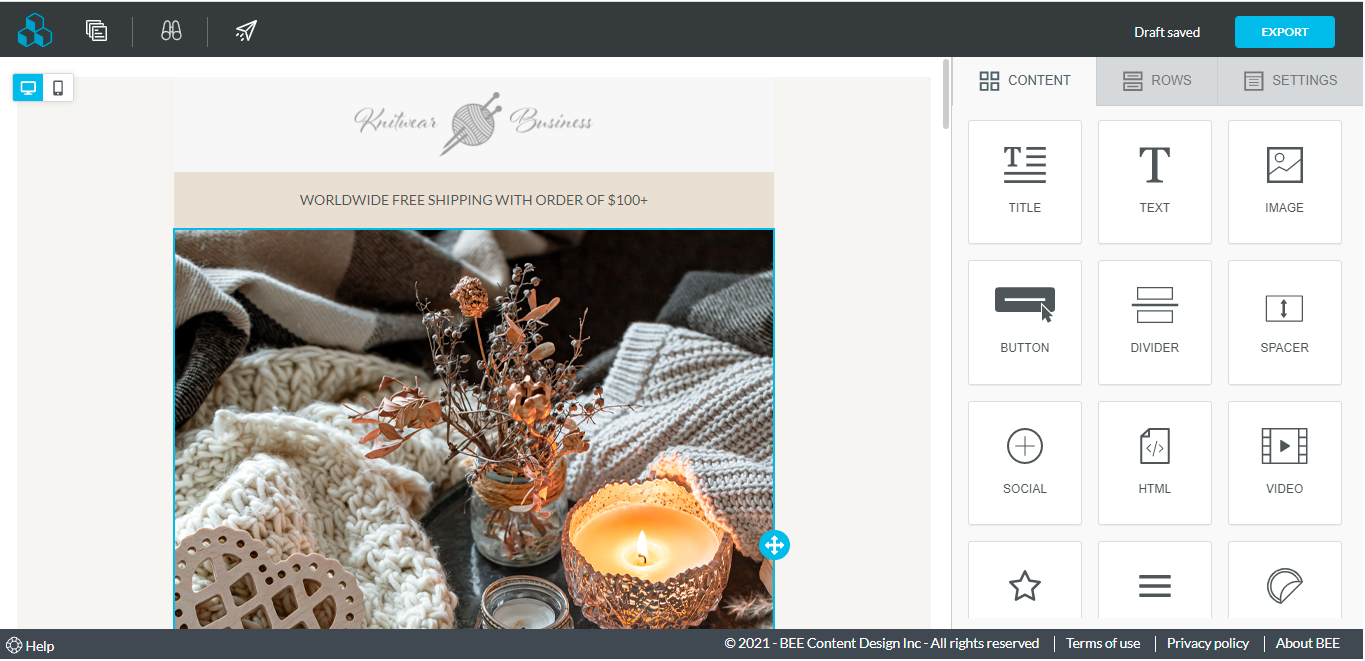 4. BEE Pro

A more advanced version of BEE Free, this HTML editor is also easy to use, comes with lots of beautiful templates, allows you to store and edit them for future use and is quite affordable! For more info and current pricing options, v
isit website.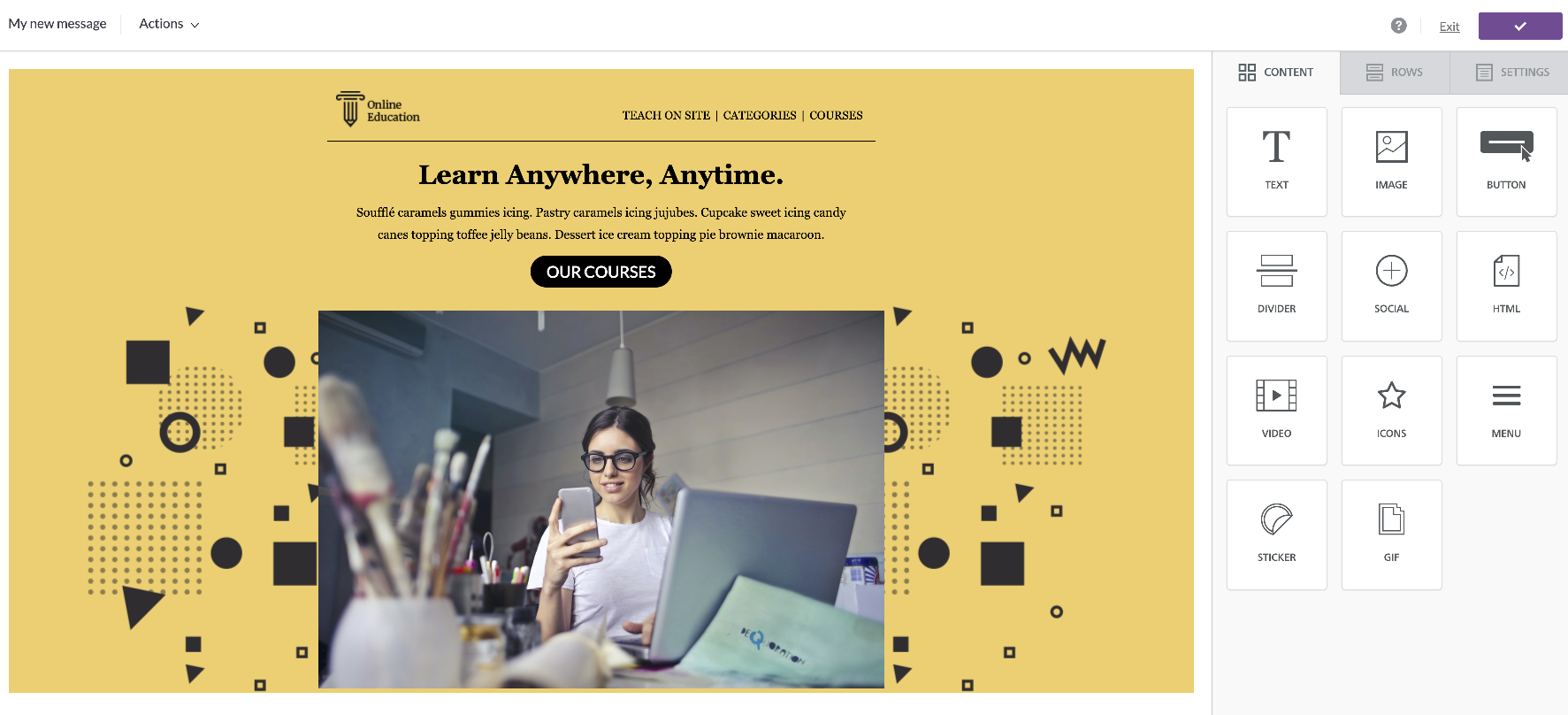 The HTML editors mentioned in this article are low cost options recommended by Sumac. However, if your organization is licensed for more complex paid products, such as Adobe Photoshop or Illustrator, you could use those tools to build your HTML templates instead of one of the HTML editors we have suggested here.
Once you've selected your HTML editor, you can start making your template. Have a look at the sample templates we provide here!
Related Articles

Introduction to Email Templates in Sumac

In order to send emails using Sumac, you need to first create the template using an HTML Editor. Here we give you all the information you need to choose an editor, create a template, insert mail merge codes and upload the template to Sumac, so you're ...

Inserting images into HTML Templates

When sending emails through Sumac, it's important that the template for your email is an HTML file. This ensures that colours, links, font styles, and other formatting preferences appear appropriately in your recipients' email inboxes. When setting ...

How-to Article: Send Bulk Email

Sumac can send bulk email to many contacts in your database. Before you can do this, your Sumac Administrator must configure the Sumac office record to be able to send bulk email. Let's say, for example, you want to send out your newsletter by email. ...

Sending emails and receiving notifications with Sumac

There are a few types of emails that Sumac can send: Sumac can send email notifications to you and other members of your team about activities that happen in your database, You can launch a one-off email from you to a single contact in your Sumac ...

Receipt template service - let us set up your receipts!

Setting up your receipt templates is the key to making sure your organization is ready to handle the donation fulfillment process for your donors, but it can be tricky and time-consuming, especially if you are new to using Sumac Donations, or ...
Join the Partner Academy!
Our Partner Academy means that anyone can learn what they need to know, any time. Free! When you sign up for a Partner Academy session, you get:

High quality training on demand - sessions are available every day, so you can access training that fits into your schedule.


Training sessions that are easy to follow - h

elpful tips throughout each session, and access to training moderators ensure your questions get answered.


A certificate of completion -

you can request a certificate of completion for every session you attend.