How to Upload Templates into Sumac
Step 1:
In the console, go to Utilities/Custom
ize Database/Field Values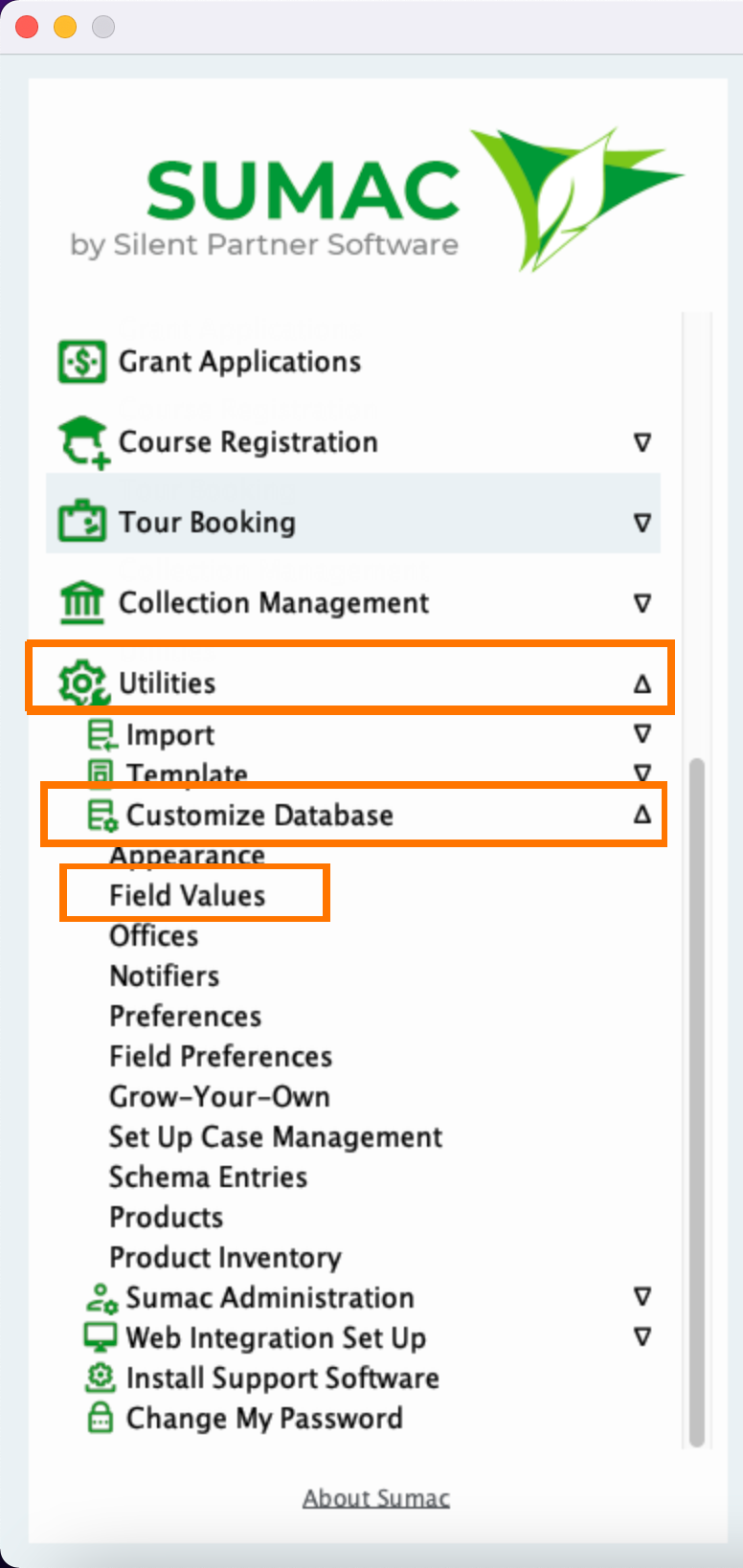 Step 2:
Choose the area (e.g. Donations) and "Files" under Field Values, and then click "New"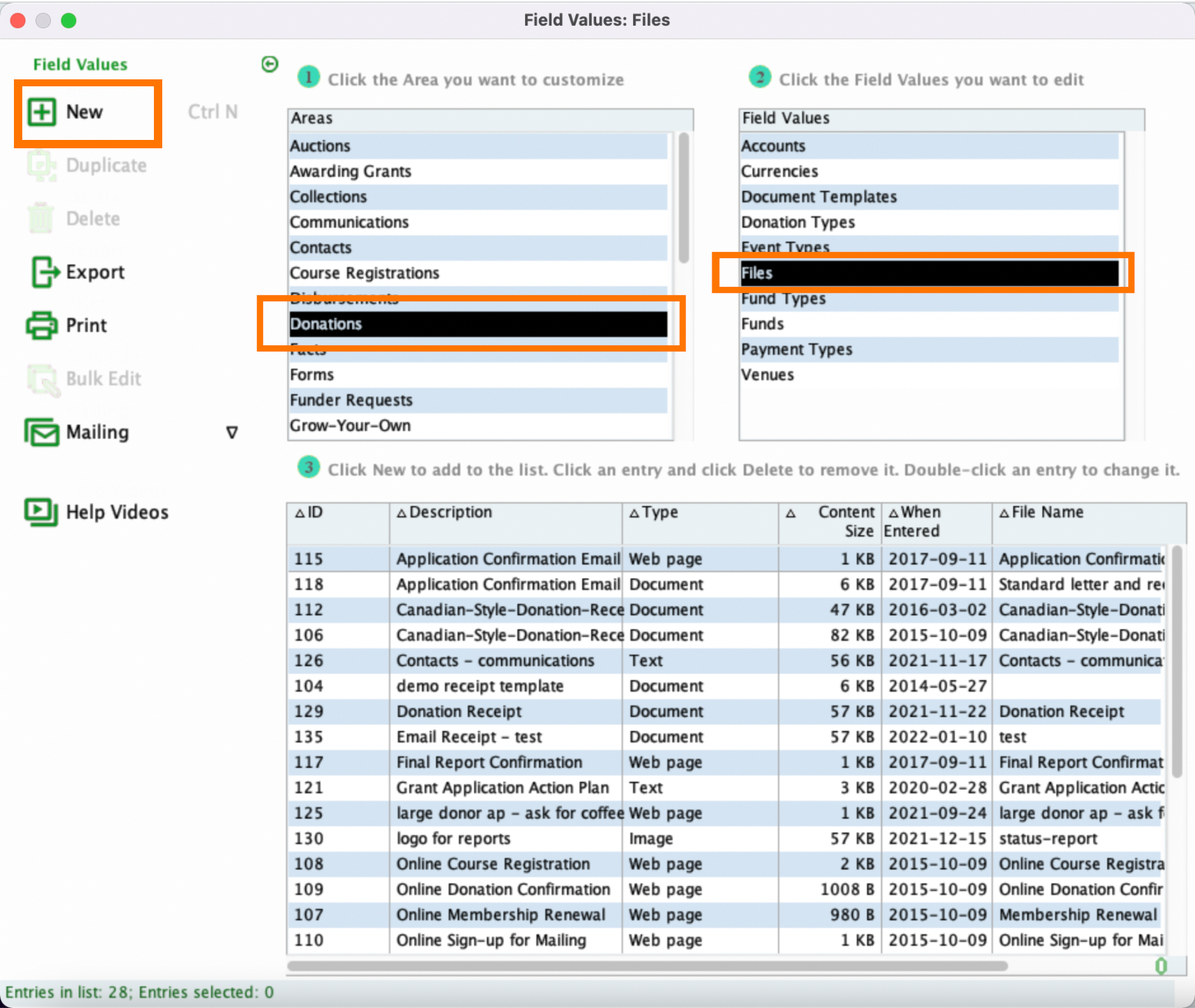 Step 3:
Give the file a descriptive name, then choose the file from your computer; check "Document Templates" for "File Usage", and click OK;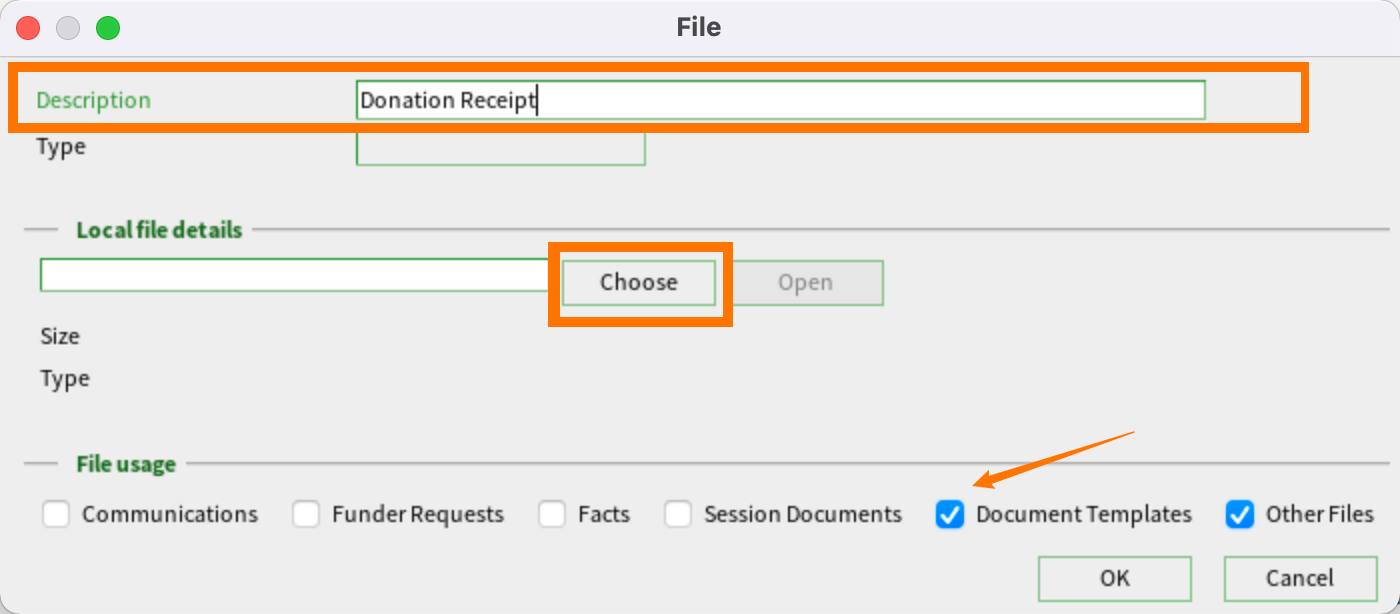 Step 4:
Choose "Document Templates" under Field Values, and then click "New"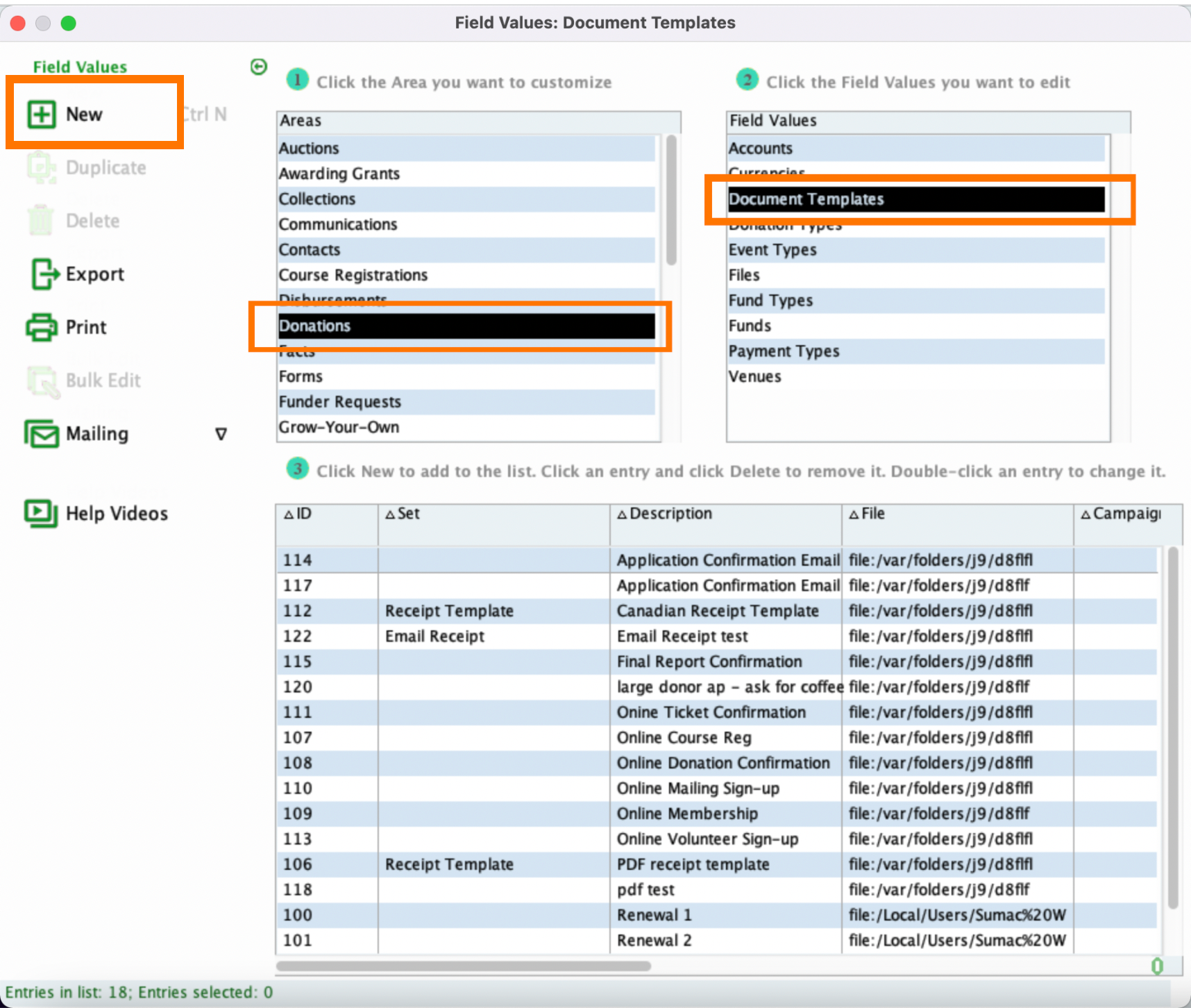 Step 5:
Give the Template the same name as the file, then choose the file from files stored in Database and click OK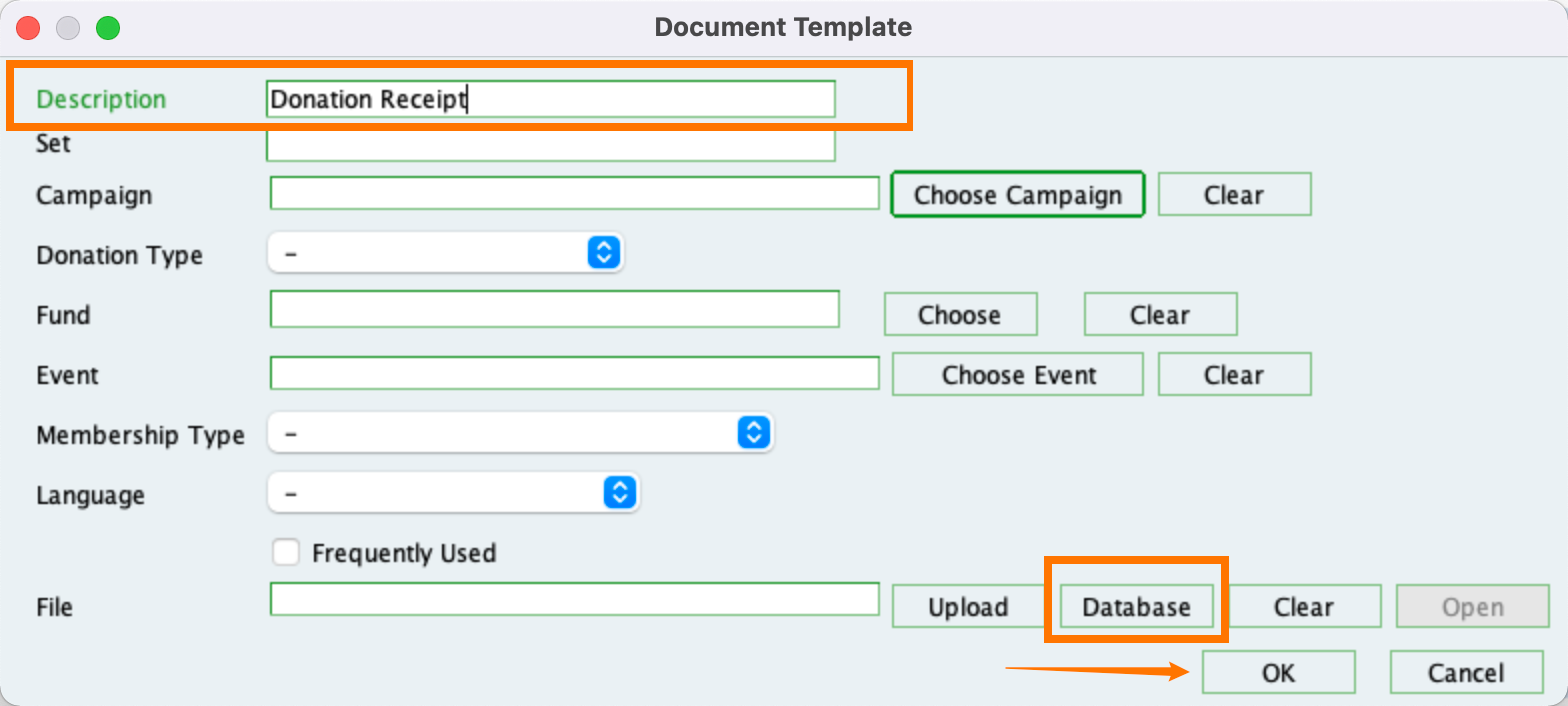 Step 6:
Repeat the process for any templates you want to use in Sumac.
You can also use Template Sets in order to group similar kinds of templates together while saving them into Sumac. Find out how to use Template Sets in this article.
Related Articles

Can Sumac store files in the database? (link files, attach files, etc.)

Yes, you can link and/or save files to contact records, or to communication records in Sumac. If you are using a Custom add-on or Case Management, you can also link files to custom records or case records. When linking files in Sumac, you have two ...

Introduction to Email Templates in Sumac

In order to send emails using Sumac, you need to first create the template using an HTML Editor. Here we give you all the information you need to choose an editor, create a template, insert mail merge codes and upload the template to Sumac, so you're ...

Newsletter Templates

Free Non-profit Newsletter Templates! Watch the video for help with Customizing them ​ Video Script Here Classic Blue Free Non-Profit Newsletter Template View/Save Classic White Free Non-Profit Newsletter Template View/Save Classic Orange Free ...

How to Use a Set of Templates

Template Sets is a handy feature for grouping similar kinds of templates together and saving them into Sumac (e.g. sets of receipt templates, thank you letter templates, or even fundraising letters). For example, perhaps you want to have a few ...

Inserting images into HTML Templates

When sending emails through Sumac, it's important that the template for your email is an HTML file. This ensures that colours, links, font styles, and other formatting preferences appear appropriately in your recipients' email inboxes. When setting ...
Join the Partner Academy!
Our Partner Academy means that anyone can learn what they need to know, any time. Free! When you sign up for a Partner Academy session, you get:

High quality training on demand - sessions are available every day, so you can access training that fits into your schedule.


Training sessions that are easy to follow - h

elpful tips throughout each session, and access to training moderators ensure your questions get answered.


A certificate of completion -

you can request a certificate of completion for every session you attend.