How To Insert Mail Merge Codes
Step 1: Open Sumac, and click "Contacts" in the console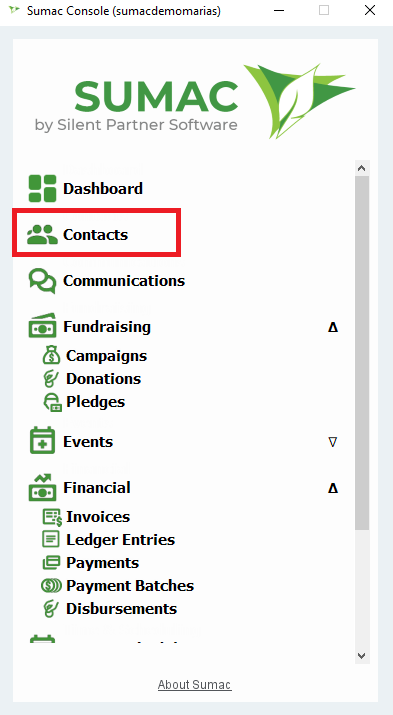 Step 2
: Under "Mailing", click "Mail Merge Codes"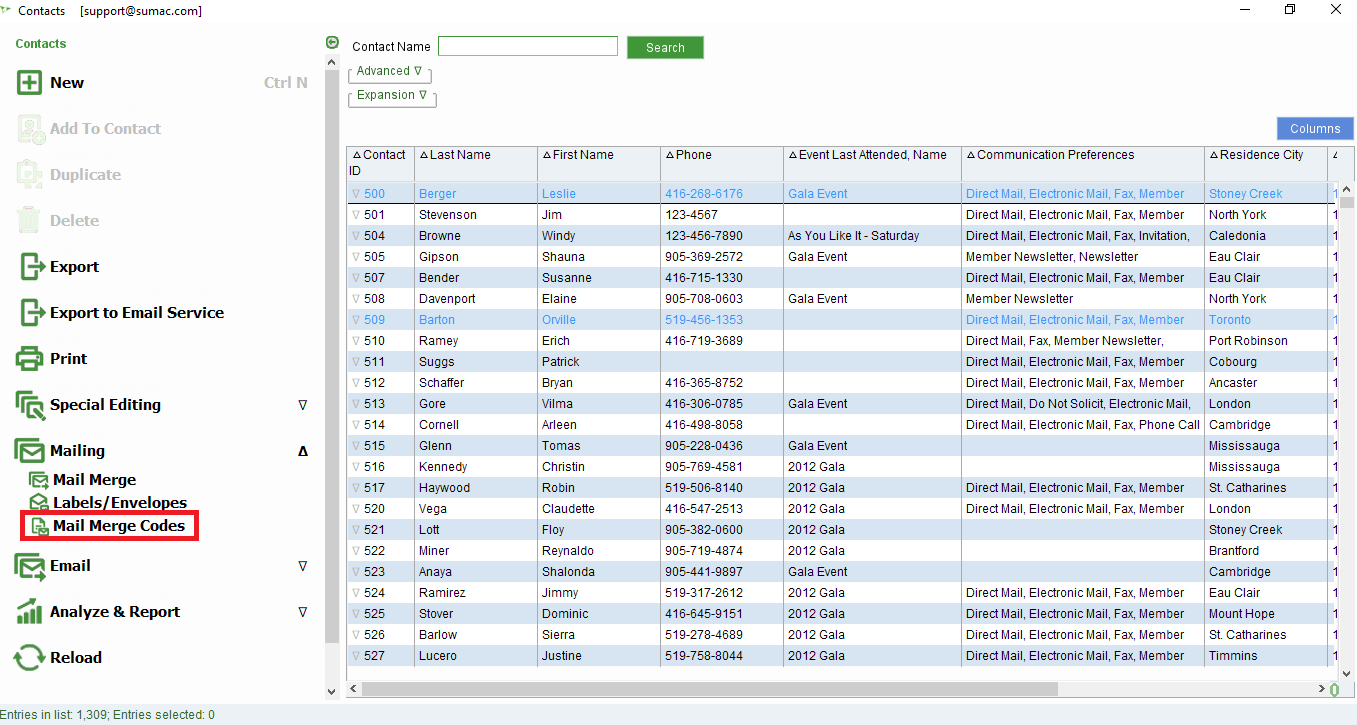 Step 3: Choose the record type, and then the field you want to insert

Step 4: Copy the code that appears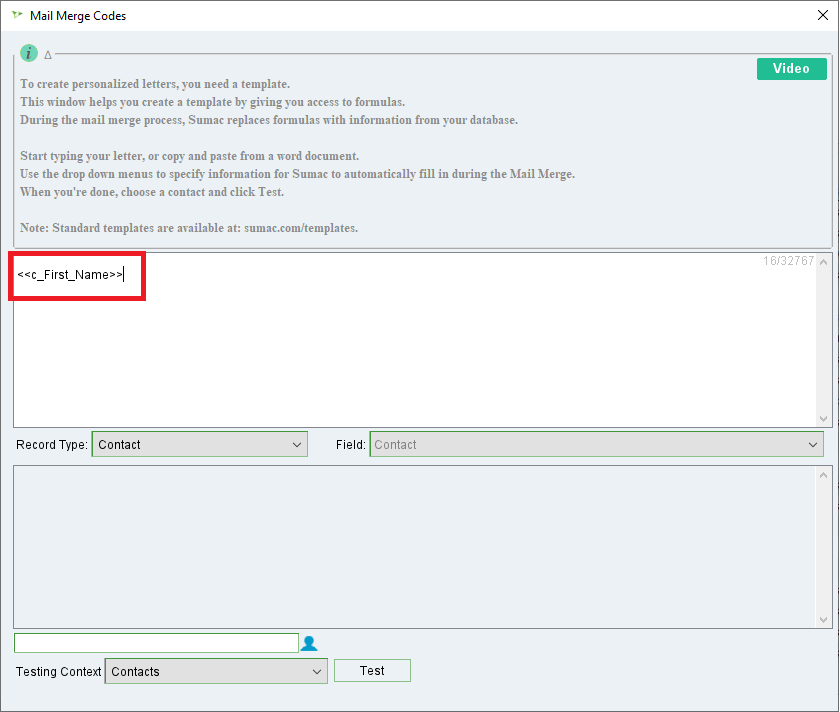 Step 5: Paste the code into your template. When you send your template, Sumac will automatically fill in the details from the database. Be sure to test your template before sending.
Once your templates have been personalized with mail merge codes and are ready, you will need to upload them to Sumac. Find out how to do that
in this article
.
Related Articles

My .rtf or .docx template is not working. What's wrong?

Here are some problems that may arise when doing Mail Merge using an .rtf or .docx template: It is possible that the template is too large. This usually happens because the template contains high resolution pictures. In .rtf documents, pictures are ...

Introduction to Email Templates in Sumac

In order to send emails using Sumac, you need to first create the template using an HTML Editor. Here we give you all the information you need to choose an editor, create a template, insert mail merge codes and upload the template to Sumac, so you're ...

How to Use a Set of Templates

Template Sets is a handy feature for grouping similar kinds of templates together and saving them into Sumac (e.g. sets of receipt templates, thank you letter templates, or even fundraising letters). For example, perhaps you want to have a few ...

How does sending bulk emails in Sumac work?

When Sumac sends bulk emails, it is essentially running a mail merge to personalize the emails as it sends them out. As such, you need a template that makes up the body of the email you're sending. Sumac combines the template with the data from your ...

How to Make a PDF Receipt Template for Sumac

This article describes how to make a PDF tax receipt template using Open Office (Libre Office). For best results, we recommend using Libre Office Writer as the word processor for building your PDF receipt templates. 1. Download LibreOffice HERE. 2. ...