How To Insert Mail Merge Codes
Step 1: Open Sumac, and click "Contacts" in the console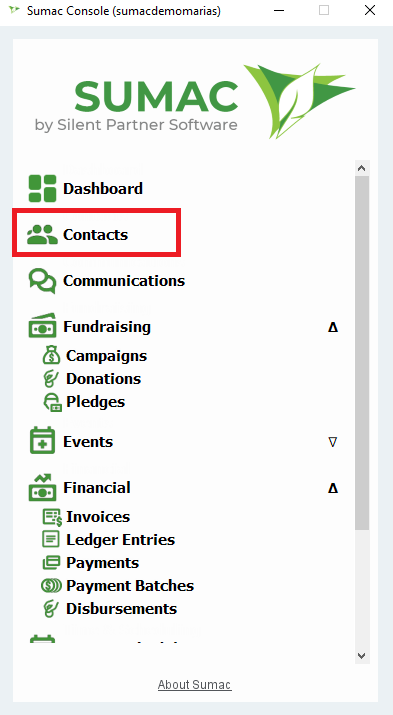 Step 2
: Under "Mailing", click "Mail Merge Codes"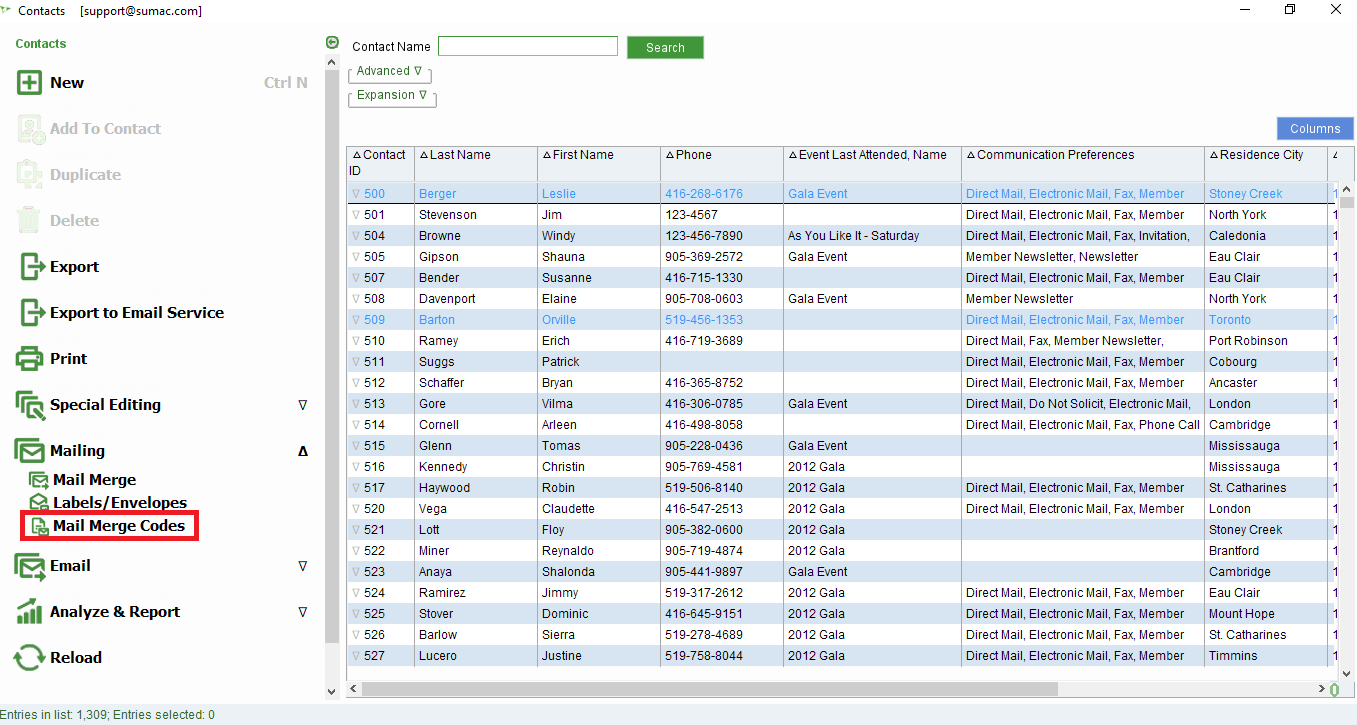 Step 3: Choose the record type, and then the field you want to insert

Step 4: Copy the code that appears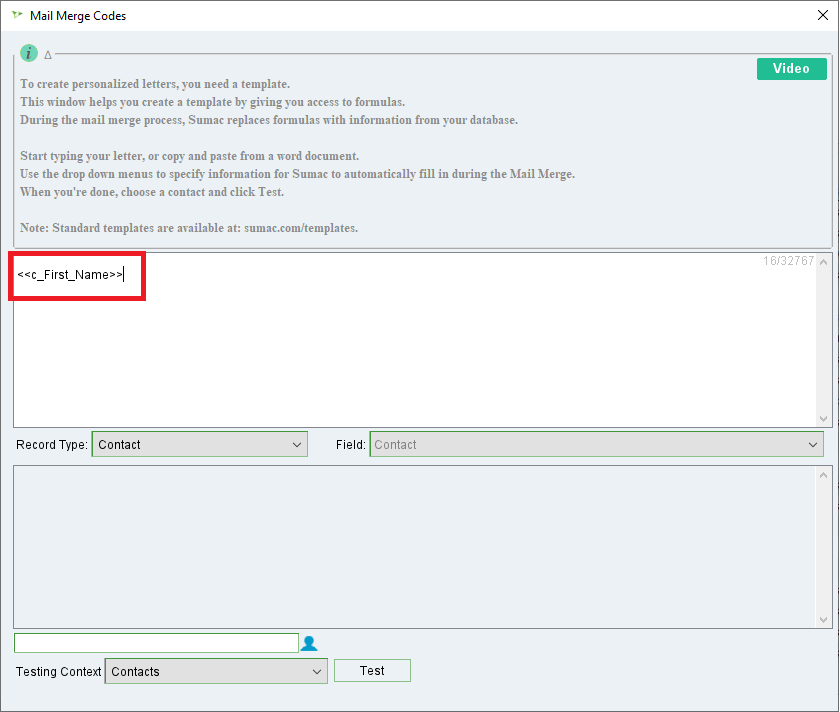 Step 5: Paste the code into your template. When you send your template, Sumac will automatically fill in the details from the database. Be sure to test your template before sending.
Once your templates have been personalized with mail merge codes and are ready, you will need to upload them to Sumac. Find out how to do that
in this article
.
Related Articles

How to make a Template

In order to create personalized letters in Sumac, you need to create a template. The first step is to draft the text. It is just a text file so there is no need for special formatting. Select the whole document and copy it to the clipboard. Next, ...

My .rtf or .docx template is not working. What's wrong?

Here are some problems that may arise when doing Mail Merge using an .rtf or .docx template: It is possible that the template is too large. This usually happens because the template contains high resolution pictures. In .rtf documents, pictures are ...

Introduction to Email Templates in Sumac

In order to send emails using Sumac, you need to first create the template using an HTML Editor. Here we give you all the information you need to choose an editor, create a template, insert mail merge codes and upload the template to Sumac, so you're ...

HTML Editor in Sumac

Sumac now offers its own HTML editor - to make it easier and faster for you to create, edit and save your html templates in the database! In your Sumac Console, navigate to Utilities/Templates and HTML Editor: Click New to start creating a new HTML ...

How to Use a Set of Templates

Template Sets is a handy feature for grouping similar kinds of templates together and saving them into Sumac (e.g. sets of receipt templates, thank you letter templates, or even fundraising letters). For example, perhaps you want to have a few ...
Join the Partner Academy!
Our Partner Academy means that anyone can learn what they need to know, any time. Free! When you sign up for a Partner Academy session, you get:

High quality training on demand - sessions are available every day, so you can access training that fits into your schedule.


Training sessions that are easy to follow - h

elpful tips throughout each session, and access to training moderators ensure your questions get answered.


A certificate of completion -

you can request a certificate of completion for every session you attend.