Because every user of Sumac will have their own priorities and key pieces of information that they want to see, Sumac allows each user to personalize what columns show in each area of the database.

For example, when looking at the Contact list, users in your Fundraising team will want to see contact information and info about contacts' recent donation history. Users managing membership information in Sumac will want to see contacts' recent membership information. Users managing clients and case records in Sumac will want to see their clients' contact information and intake details.
Once you choose your column preferences,
Sumac always remembers the columns you like to see so that whenever you log in, you see the information you care about front and centre.
In every list in Sumac, you'll see a blue columns button to the top right of the list of data: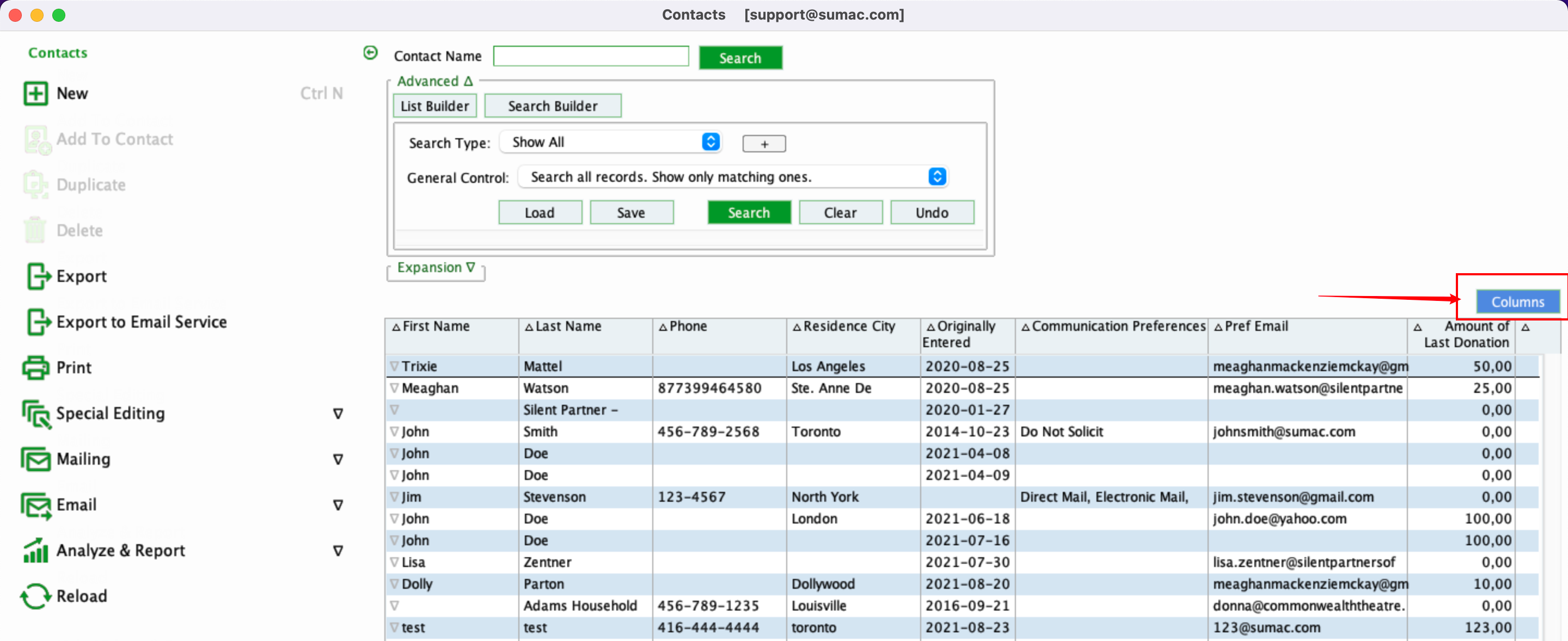 Click this button, and Sumac will present you with a new window where you can choose which columns to show or hide. On the left, you'll see all the fields available to show as a column, and on the right, you'll see the fields that are currently showing as a column. To make a column appear, select and drag a field from the left, to the right. You can also drag fields up or down to re-order their placement among the other columns.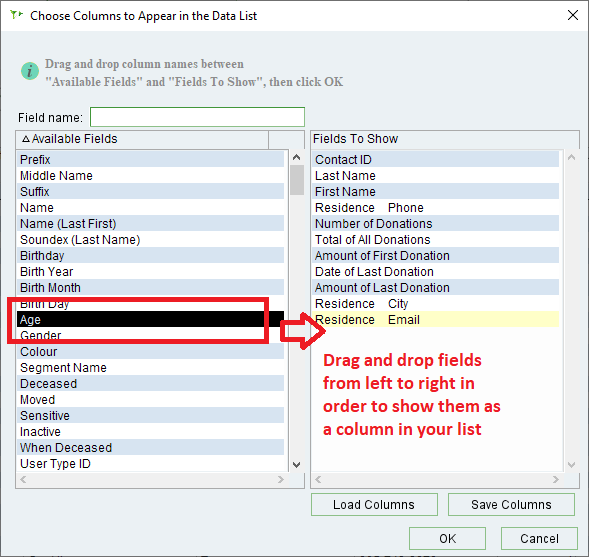 Continue dragging and dropping fields in order to set up all the fields you want to show as columns in your list. Once you're happy with your selections, click OK for the changes to take effect.

You can do this in every area of Sumac! You can set your column preferences in your Contact list, Donation list, Memberships, Case Records, everywhere! This means all users at your organization can have their own column preferences displayed in every area of Sumac they use. As soon as someone logs in, Sumac remembers their preferences and shows them what they like to see.